AKINSOFT;
AKINSOFT has been established in a 15m² office with a computer without a hard disk on April 12, 1995.
AKINSOFT, sructured with its own equity (without any financial support), has presented the incorporation date, December 4 1996, as "World Information Technology Day" to world.
AKINSOFT, spreading the world with successful works without making concessions from its principles and targets, takes firm steps to be the number 1 of its sector by increasing staff number and expanding customer portfolio.
On this journey starting in 1995, AKINSOFT created a big family with over 2000 solution partners in 31 countries. It is a big and well-established company which aims to provide best service for the customers through the biggest program archive of Turkey with over 120 programs such as sectoral, commercial, web, mobile and accounting programs, ERP solutions.
MISSION & VISION
MISSION
Our mission is to deliver high technology to all sectors and establish solution partner network in Turkey and all over the world in order to support our customers in the best possible way.
VISION
Our vision is to be the pioneer of high technology in Turkey and say "We are here" to the world by taking "There should be no place left where human and humanity are not valuable" as our principle.
Our Visions Defined In 1995

Establishing AKINSOFT İstanbul Regional Directorate,
Buying a car,
Realizing the first visit of solution partner network,
Focusing on software instead of hardware and software.

Becoming the highest tax payer in Konya,
Reaching the potential of employing 300 people,
Laying the foundations of foreign trade,
Being the pioneer of software in Turkey.

Starting R&D works regarding robotic technologies,
Opening AKINSOFT İstanbul Plaza,

(We achieved the goals of starting R&D works on robotic technologies and setting up AKINSOFT Istanbul Plaza, one year before the expected time which is 2010. We started to get into the act in the media sector in 2009 by publishing INOVAX magazine.);

our company is planning to actualize Satellite City Project as well as intending to be the pioneer of software in the world and increase the staff number to 30.000.
Starting serial production of the robotic technologies that are designed with artificial intelligence to make people's life easy.
2023 Vision;
(At the groundbreaking ceremony of Robotic Factory on 26 December 2015, We have announced our 2023 vision we have been keeping as a secret since 1995.);

Establishing R&D Center of Space Technologies,
Establishing AKINSOFT High Technology University.
Consequently, we have successfully achieved the goals of 2000, 2005, 2010 and 2015. We have been standing behind all our words.The works that we have been doing from 1995 until today and the plans that we have realized show that we will achieve our Vision 2023.
We do not dream, but plan...

MEMBERSHIPS
Konya Chamber of Commerce Membership (1996 – )
Konya Chamber of Industry (2012 – )
Konyo Information Technology Association (1998 – )
Software Industrialist Association (2013 – 2014)
HUMAN RESOURCES POLICY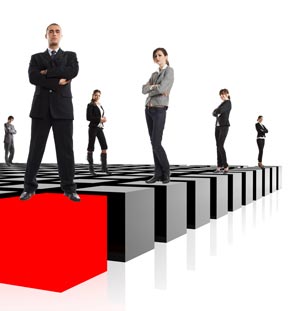 AKINSOFT Human Resources Department performs with the other departments coordinately in the direction of company targets and plans at the process of selecting personnel and positioning and employing them.
Human Resources Principles
Congruent to our Human Resources Policy, we hire young and dynamic people with good educational level and excellent teamwork skills.
People assign their position by themselves in accordance with their education, knowledge and experience.
It is ensured that the staff improve themselves and perform a better quality of work with the seminars and information given by the managers.
Under the favour of modern and equitable approach of AKINSOFT, the positions may be changed by taking into consideration of the works that are done and performance like career oppotunities, promotions, creating projects teams etc.
AKINSOFT Human Resources
Working Environment
QUALITY POLICY
As AKINSOFT, our purpose is to keep customer satisfaction at the top by giving quality product globally, serving the best and being beneficial beyond expectations.
AKINSOFT Quality Policy is based on the points are as below:
Infusing the approach of perpetual improvement to our all staff
Serving quality with team spirit by basing on total quality philosophy
Replying fast with solution oriented answers to expectations and requests for every sector
Meeting expectations of customers by perpetuating R&D activities.
AKINSOFT which is the biggest sofware archive house of Turkey is included with the number "Bil-Kod: 772" to BIL-KOD application of Republic of Turkey Ministry of Culture and Tourism.
Certificates & Documents

AKINSOFT Trademark Registration Certificate

AKINSOFT
Trademark Registration Certificate
(Class Extension)

WOLVOX
Trademark Registration Certificate

CafePlus
Trademark Registration Certificate

Daprox
Trademark Registration Certificate

OctoPlus
Trademark Registration Certificate

Inovax
Trademark Registration Certificate

BIL-CODE
Location Provider Activity Document

Industry Registration Certificate

Tarımedika Barcode Reading
Program Approval Certificate

CafePlus TIB
Approval Certificate

KTO - Konya Chamber of Commerce Registration Certificate

KOBID - Konya Informatics Association Membership Certificate

TOBB - Global Standards Center Registration Certificate
MILESTONES