AKINSOFT;
AKINSOFT has been established with a computer is without a harddisk in 15m² office on April 12, 1995.
AKINSOFT which is organized by itself and own capital without any financial support, presented December 4 1996 the day it is incorporated as "World Information Technology Day" to world.
AKINSOFT which is spreading with successful works and discipline without making concessions from its principles and targets takes firm steps forward to be number 1 of its sector by increasing staff number, expanding customer portfolio.
AKINSOFT with starting to walk on this way on 1995, has a long-established structure, a big family including more than 2000 solution partners in 28 countries (06.04.2017) and the biggest program archive of Turkey with ERP Solutions, Accounting Programs, Sectoral Programs, Web Programs and Mobile Programs.
MISSION & VISION
MISSION
Our mission is delivering high technology to all sections and establishing solution partner network in Turkey and all over the world to serve and support our customers the best.
VISION
Our vision is being the pioneer of high technology in Turkey and saying "We are here" to world by assigning "There may not be any place where human and humanity are not valuable" sentence as our principle.
The Visions Were Determined In 1995
The Vision of 2000;
Completed

Establishing AKINSOFT İstanbul Regional Directorate,
Buying a car,
Realizing the first visit of solution partner network,
Focusing on software instead of hardware and software.
The Vision of 2005;
Completed

Being the highest tax payer in Konya,
Reaching the potential of employing 300 people,
Laying the base of foreign trade,
Being the pioneer of software in Turkey.
The Vision of 2010;
Completed

The Vision of 2015;
Completed
Starting serial production of the robotic technologies that are designed with artificial intelligence to make people's life easy.
Vision 2023;
(We kept it as secret because if we explained it, the balances would be broken... We explained it at the Groundbreaking Ceremony of Robotic Factories in December 26, 2015);

Establishing R&D Center of Space Technologies,
Establishing AKINSOFT High Technology University.
Consequently, we made vision of 2000, 2005, 2010 and 2015 real successfully. We stood behind all our words. The works that we did from 1995 until this day and the plans that we realized show that we will achieve our Vision 2023.
We do not dream, but plan...

MEMBERSHIPS
Konya Chamber of Commerce Membership (1996 – )
Konya Chamber of Industry (2012 – )
Konyo Information Technology Association (1998 – )
Software Industrialist Association (2013 – 2014)
HUMAN RESOURCES POLICY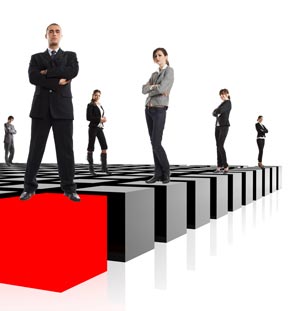 AKINSOFT Human Resources Department performs with the other departments coordinately in the direction of company targets and plans at the process of selecting personnel and positioning and employing them.
Human Resources Principles
As needed Human Resources Policy, the people who have high level education, teamwork skills and who are young and dynamic are hired.
People assigns their position by themselves in accordance with their education, knowledge and experience.
Both quality work and to improve yourselves is provided the personnels who are open for improvement in consideration of the traninings that are scheduled by company and the information that are given by managers.
Under the favour of modern and equitable approach of AKINSOFT, the positions may be changed by taking into consideration of the works that are done and performance like career oppotunities, promotions, creating projects teams etc.
AKINSOFT Human Resources
Working Environment
QUALITY POLICY
As AKINSOFT, our purpose is to keep customer satisfaction at the top by giving quality product globally, serving the best and being beneficial beyond expectations.
AKINSOFT Quality Policy is based on the points are as below:
Infusing the approach of perpetual improvement to our all staff
Serving quality with team spirit by basing on total quality philosophy
Replying fast with solution oriented answers to expectations and requests for every sector
Meeting expectations of customers by perpetuating R&D activities.
AKINSOFT which is the biggest sofware archive house of Turkey is included with the number "Bil-Kod: 772" to BIL-KOD application of Republic of Turkey Ministry of Culture and Tourism.
Certificates & Documents

AKINSOFT Marka Tescil Belgesi

AKINSOFT
Marka Tescil Belgesi
(Sınıf Genişletme)

WOLVOX
Marka Tescil Belgesi

CafePlus
Marka Tescil Belgesi

Daprox
Marka Tescil Belgesi

OctoPlus
Marka Tescil Belgesi

Inovax
Marka Tescil Belgesi

BİL-KOD
Yer Sağlayıcı Faaliyet Belgesi

Sanayi Sicil Belgesi

Tarımedika Barkod Okuma
Programı Onay Belgesi

CafePlus TİB
Onay Belgesi

KTO - Konya Ticaret Odası
Sicil Belgesi

KOBİD - Konya Bilişim Derneği
Üyelik Belgesi

TOBB - Global Standartlar Merkezi
Tescil Belgesi
MILESTONES