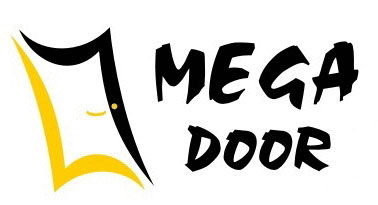 Could you inform us about your company?
We as Mega Construct Metal S.R.L have 30 years experience. We established our company in Kayseri and then we opened our 2nd factory and started to produce in Romania on 2001 to dominate Europe market and increase our exportation. In 15 years, we became a leader in Romania market and sell our products to many Europe countries like Austria, Belgium and France.

How did you meet AKINSOFT?
In developing process, it is impossible that production and technology do not develop collaterally. We should catch and integrate technology in human and source management with production tools. We have met AKINSOFT at the end of this kind of search. We decided to use AKINSOFT Wolvox instead of a software that we use before and can't provide our needs anymore, after a detailed search and trial period. Now, we can handle our each operation in one software.

How long have you been using AKINSOFT software?
We have been using AKINSOFT software for 2,5 years.

What kind of changes in your company with AKINSOFT did you have? What is the biggest advantage?
We recorded significant developments in our business processes. We have a structure that is systematic, fast and productive now.

What do you suggest to the enterprises that prefer the software for the first time?
The enterprises that prefer the software for the first time should now that AKINSOFT software solutions are the best on the basis of price and quality. When they plan business processes and transfer them into the software properly, they can control each step. Because of the software was created with overthinking, it can be used in every sector easily. I can say that it is impeccable. There is no freezes or errors. An error which we encountered once in 2,5 years was solved swiftly. The software is always updated and developed continuously. These are the main subjects that are expected from a software and AKINSOFT is succesfull at this point. One of the important things is service after sales. As a customer, I congratulate you. From the day when we bought the software, we got really quick answers for our each question. Each person who we talked, behaved very well and helped us. First of all, I want to thank AKINSOFT Foreign Trade Expert Merve ÖZENÇ GÜZEL and AKINSOFT personnels who helped us via her from the installation to today.

What kind of changes in your business processes did you have after starting to use AKINSOFT software?
After using AKINSOFT Wolvox, we become able to track orders, stocks, production and product, accounting, customer satisfaction and many kind of operations that are needed for factory management. Now, we have more systematic and fact structure. Additionally, we optimized source tracking and supplying, thanks to customized reports that are presented from software. By the way, I thank epsecially R&D Supervisor Oktay SARAY and Commercial Software Coordinator İsmail ÇETİNOK who visited our company to make installation of MRP software for their information sharing and helping.

What can you say for AKINSOFT?
AKINSOFT has already been proving that it is one of the pride of Turkey with their works and investments that they have done. They try to present the best support and service with energic, good-humored and hardworking team and they achieve it.
We are happy to see us as a part of this beautiful AKINSOFT family, not a customer. I follow the new AKINSOFT Robotics Factory curiously and wish you a continued success.



Ahmet Anıl ASLANTAŞ
Mega Construct Metal S.R.L
Romanya